Spirits In The Making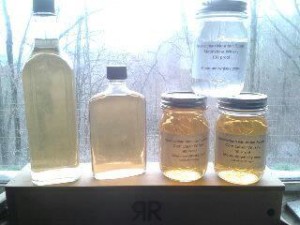 Spirits In The Making
Appalachian Mountain Spirits, LLC takes pride in our work and are always looking for ways to satisfy the thirst of our customers. Currently, we are filling barrels with our award winning Whisky and storing on our barrel racks what will no doubt be a truly remarkable Bourbon. If you are interested in investing in our Bourbon Venture, please give us a call up-in-the holler at 1-276-378-0867.
As a craft distiller, we don't want to rush the process and promise that these whisky's will be Award Winner's like our War Horn Whisky and Virginia Sweetwater Moonshine. So please be patient and enjoy our other spirits in the mean time.
Contact us to learn more about where to buy our products or about our operations.