About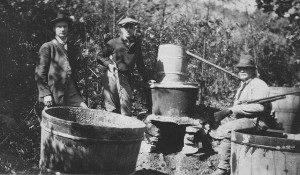 Appalachian Mountain Spirits, LLC
Home of the Virginia Sweetwater Distillery
760 Walkers Creek Rd.
Marion, Virginia
Founded in 2012, we are an Artisian Craft Distillery with a mission to provide exceptional spirits.  Our products currently include:  War Horn Whiskey, Virginia Sweetwater:  White Water, Amber Oak Branch.  We recently won 1st place in the Walker Valley Moonshine Exhibition.
Our small craft distillery is in Marion, Virginia - the heart of the middle Appalachians.
Our products are available at select ABC locations throughout Virigina.  Contact us to learn more.
Scott "Mash" Schumaker