Find A Vendor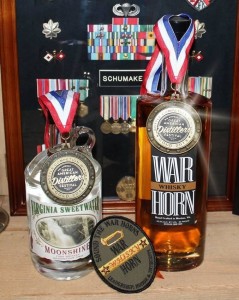 Our Award Winning Virginia Sweetwater Moonshine, War Horn Whisky and Revelations Single Malt Whisky are available at our Mercantile and Stillhouse store located at 112 East Main Street in Downtown Marion, VA  and in your local Virginia ABC store. If you are outside of Virginia, please refer to the list below of Distributors where you can purchase our products.
If your store doesn't carry our products , please request them from the store manager or if you are having trouble finding our spirits you may contact us at 1-276-378-0867 or by email at [email protected].
Our liquor is available online at: (Click to order)
In Maryland, Delaware and Washington DC:
Bacchus Importers, Ltd.
Call : 800-525-9699 or 410-633-0400
In Florida
Park Street Imports
Call: 305-400-8324 or our Sales Department at 561-289-8505
In Colorado:
Call: 303-692-0526 or 303-667-9595